This business is listed in the
Vinyl Records
section of the Smart Business Directory
07827479271
berkshire
Thinking of selling your record collection?
We know how personal this can be.

Hi, my name is Steve and I am a Vinyl Record Dealer with over 30 years of experience. I am here to make selling your vinyl records as easy and as fair as possible. I offer top prices, I will travel to you and offer a friendly and professional service.

Your Safety is our Priority. To view the safety measures I am taking to ensure you are safe while viewing your record collection during the COVID-19 pandemic visit our website.

When selling your vinyl record collection to me you can rest assured that your records will be passed onto other collectors to be enjoyed again. If you have a record collection gathering dust why not call me today on 07827 479271 to see how you can turn those old records into instant cash.

I will travel to you (UK wide) • I always give top cash prices • Happy to take your entire record collection.

For more information visit our website https://sellvinylrecords.co.uk
Also Listed In: Vinyl-Records in Reading - berkshire Business Directory - Reading Business Directory - Vinyl-Records in berkshire - Vinyl-Records Directory
This business advertiser listed their business in these areas:

Sell Vinyl Records Near Me
Selling Vinyl Records
Where to Sell Vinyl Records near me
Sell Vinyl Records
Where to sell my vinyl records?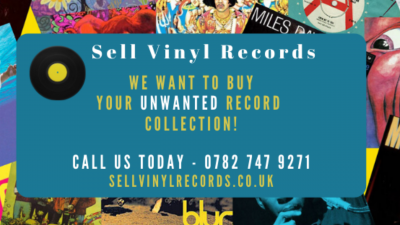 New to the smart business directory. You can add your business to our website by
going here